With the 20th Grand Slam title just won at Roland Garros, Serena Williams is very close to Steffi Graf's 22 championship title to become the greatest female tennis player in history.
Indeed, Serena's outstanding accomplishments and performance despite being 33 years old are truly impressive. But not only that, many ideas that Serena deserves to be the best athlete in the United States.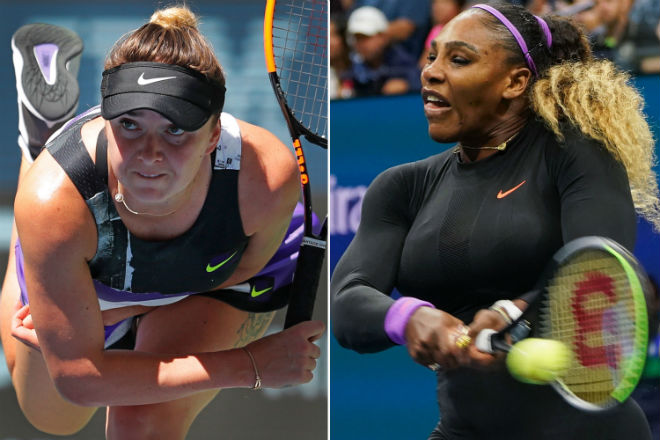 Actually, the word "best" is not really appropriate because it is something that is difficult to measure and compare. But it must be admitted that the dominance of Serena is almost absolute and no American athlete can approach that.
Serena has become the oldest woman in tennis history to hold the No.1 position in the world (for 2 consecutive years). And this seems to be going on as she doesn't have a real rival to challenge. The 33-year-old has won the last three Grand Slam titles in a row. Since the beginning of the season, she has won 32 matches and lost only 1.
At Wimbledon later this month, Serena will aim to win the 21st biggest title. Throughout its career, Serena has spent 245 weeks holding the No. 1 position in the world. New York Times journalist Harvey Araton once compared his Williams sister to LeBron James, a basketball player well known for his dominance. But Serena played alone, and Lebron played team sport.
But will fans really be happy for Serena when women's tennis is rated boring because of her excellence? Any tournament that Serena participated and she was not injured, all predictions that she would win the championship. Serena has no real opponents. Maria Sharapova is always inferior when they meet. Victoria Azarenka has potential but now is in a form of injury. Petra Kvitova, Simona Halep, Agnieszka Radwanska are difficult to be compared. The only person who could easily cause Serena trouble was Justin Henin, who had long since racked the racket.
So at the age of 33, the American tennis player is still an inviolable empire, so much so that people have to wonder how long she will stop.